Highlight: August 2022
This month, we focus on McAuliffe-Shepard Discovery Center's innovative collaboration with New Hampshire's specialty technical high schools.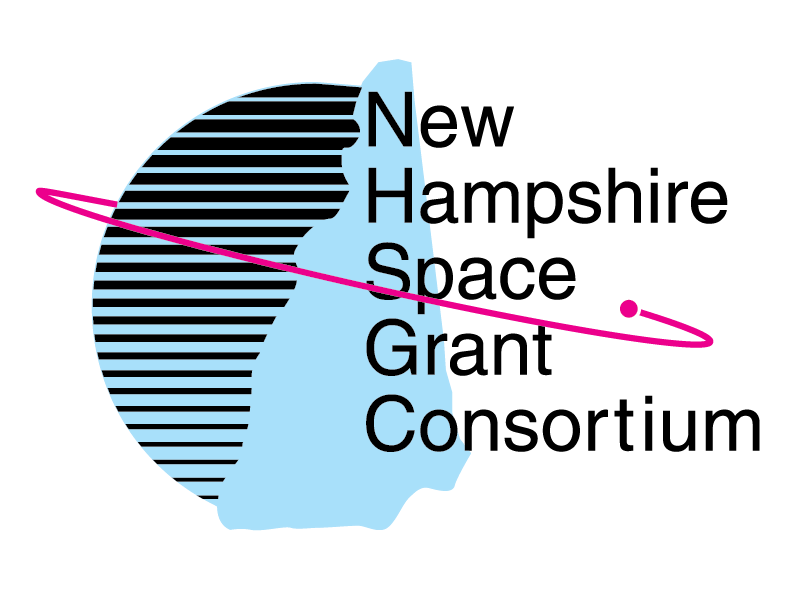 Living Beyond Earth/Planetary Geology
Continuing a collaboration begun in 2021, MSDC partnered with students from the Seacoast School of Technology (a New Hampshire Technical Education Center in Exeter, NH) and from White Mountain Regional High School.
While students from WMRHS weren't able to attend the opening ceremony, their work is on display at MSDC and will travel to other parts of the state later in the year.


Opening Ceremony with SST Students and NH Department of Education Commissioner Frank Edelblut: MSDC, July 20, 2022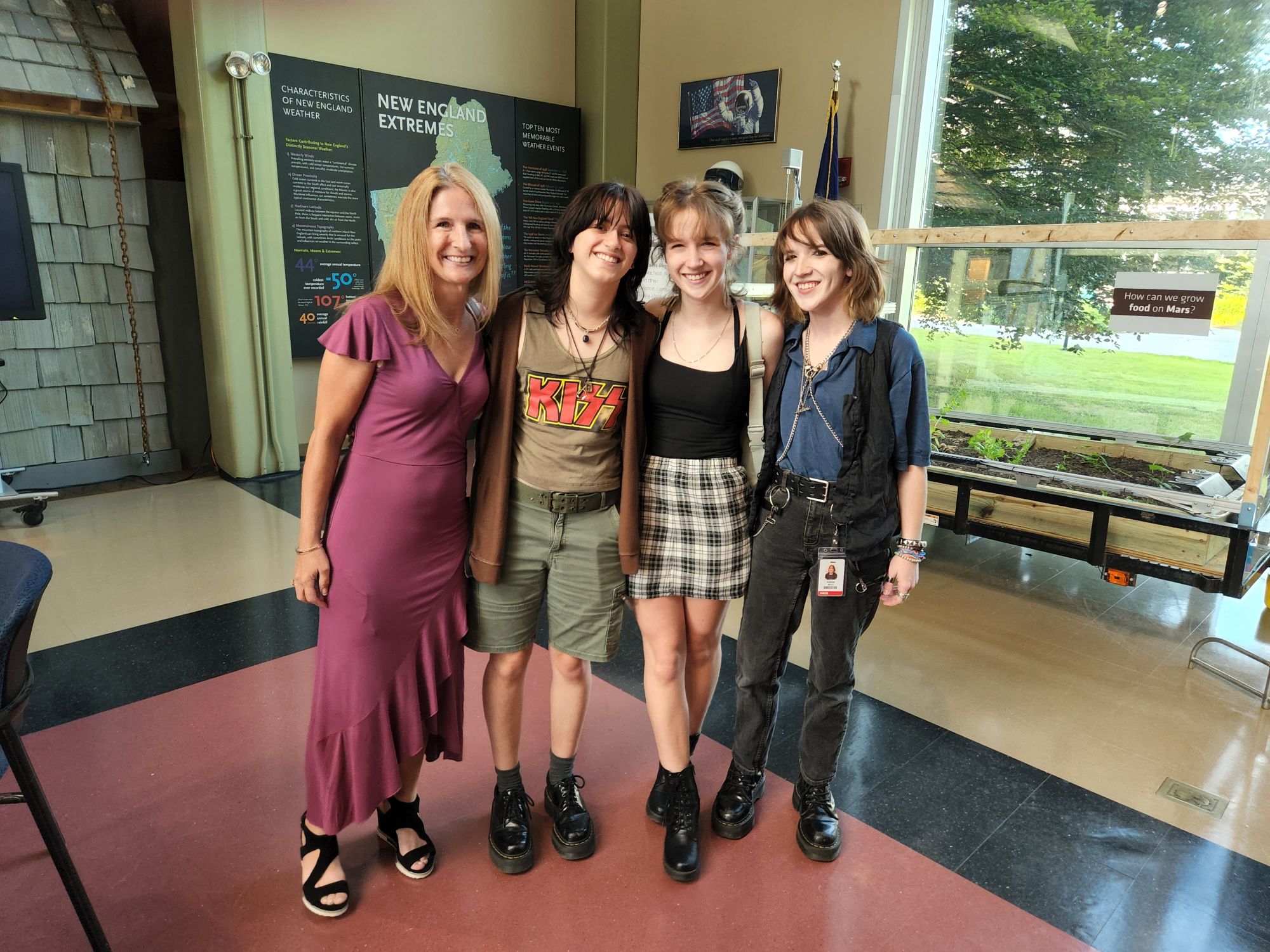 Mother Lorrie Miner, daughters Abbie and Sydney Miner and friend Hannah Parella pose by White Mountains Regional High School Farmbot-Growing Food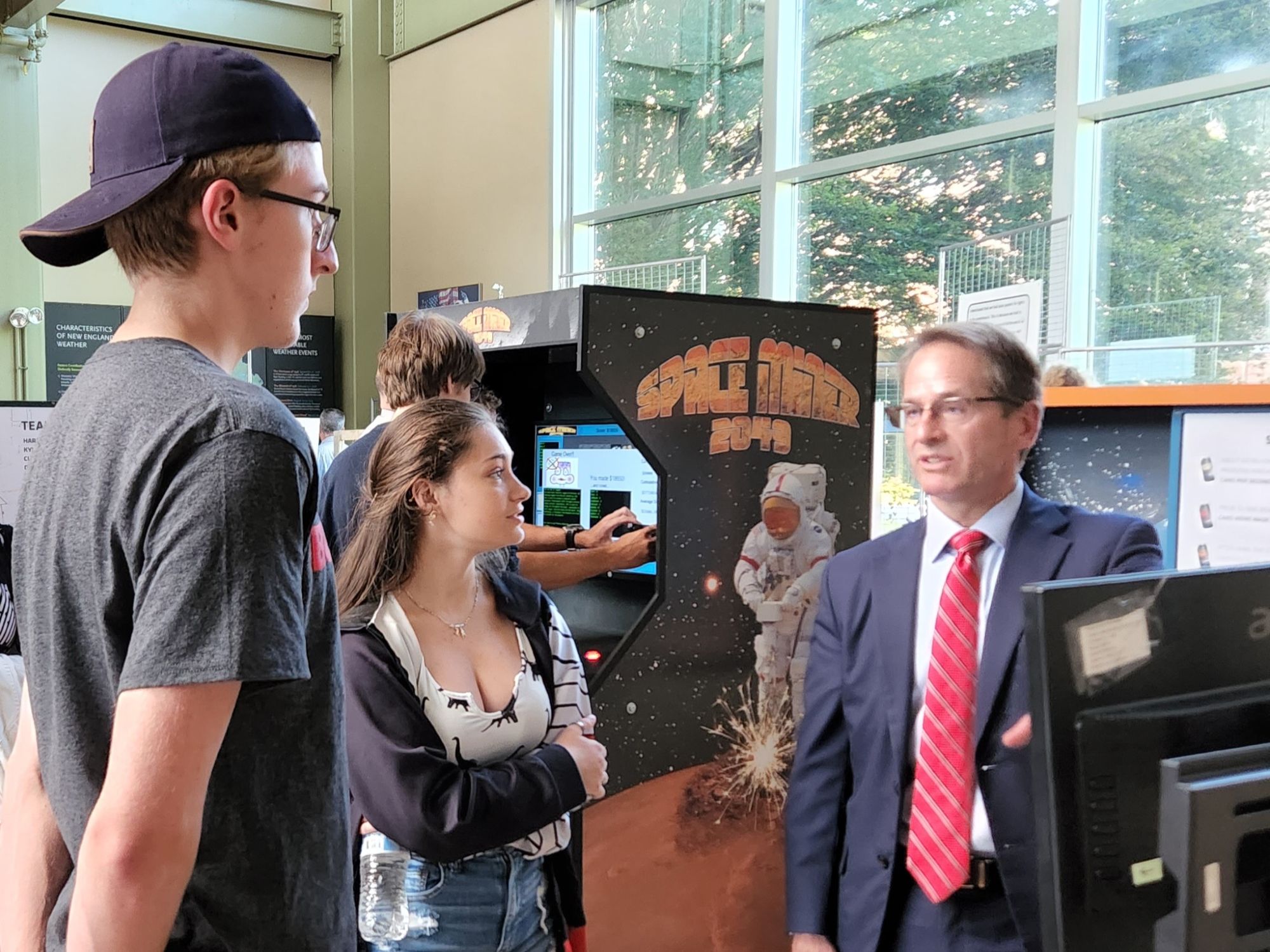 NH Department of Education Commissioner Frank Edelblut talks to SST students Christian Hanson and Olivia Wheeler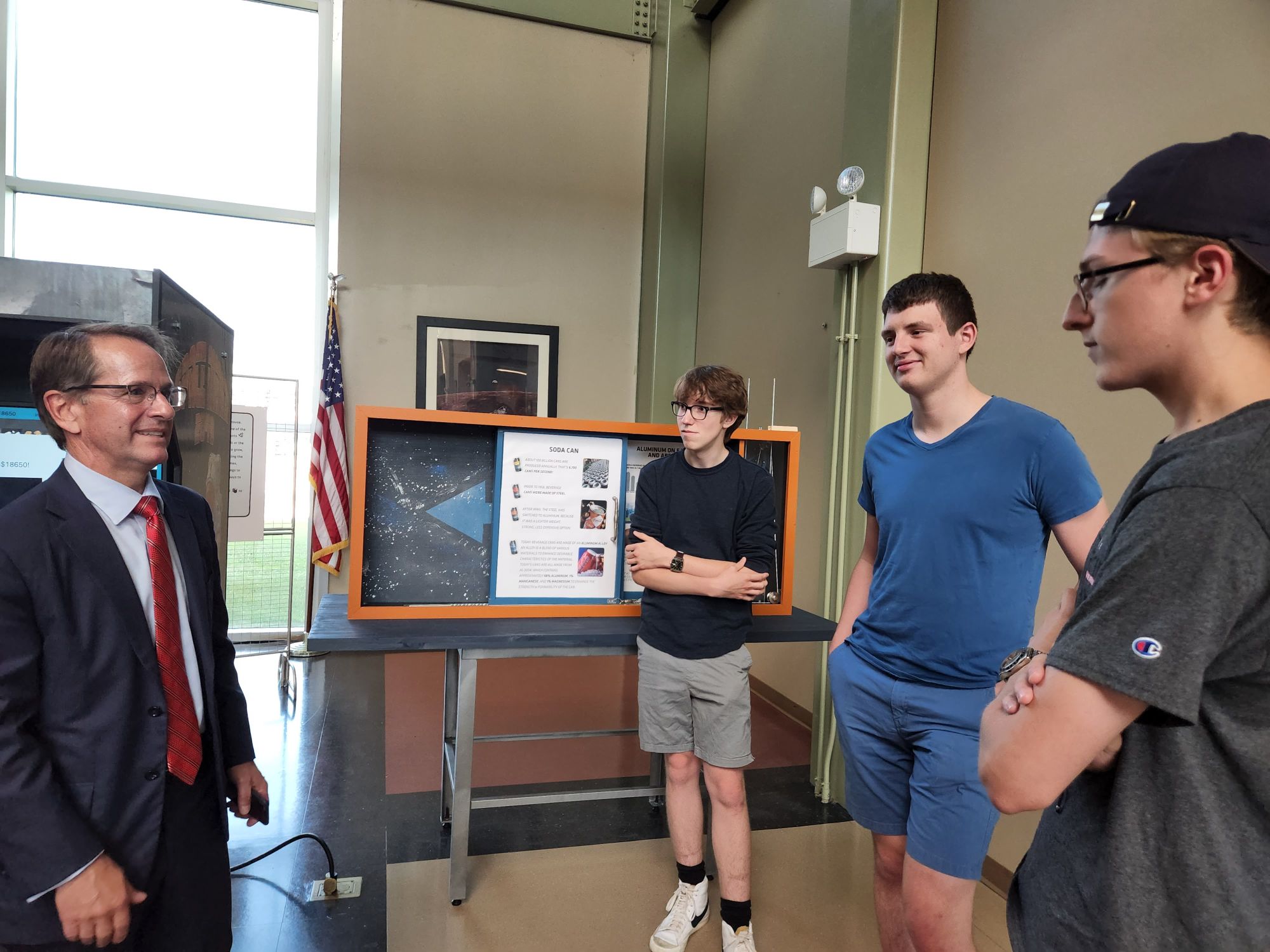 Frank Edelblut talks to SST students David Busnel, Grant Sorber, and Christian Hanson about SST's aluminum mining exhibit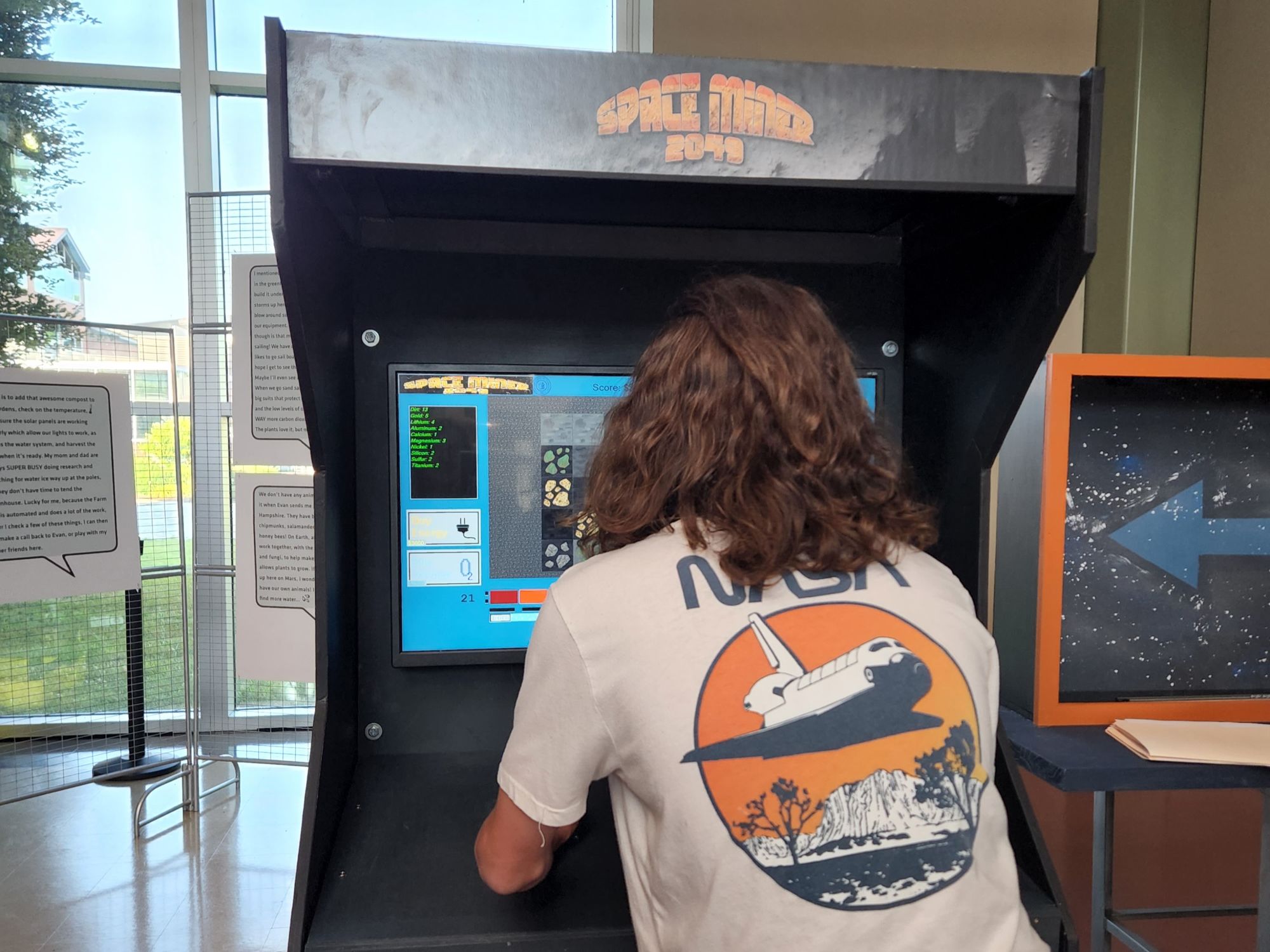 Seacoast School of Technology student Harry Chabot operates the Space Miner 2049 game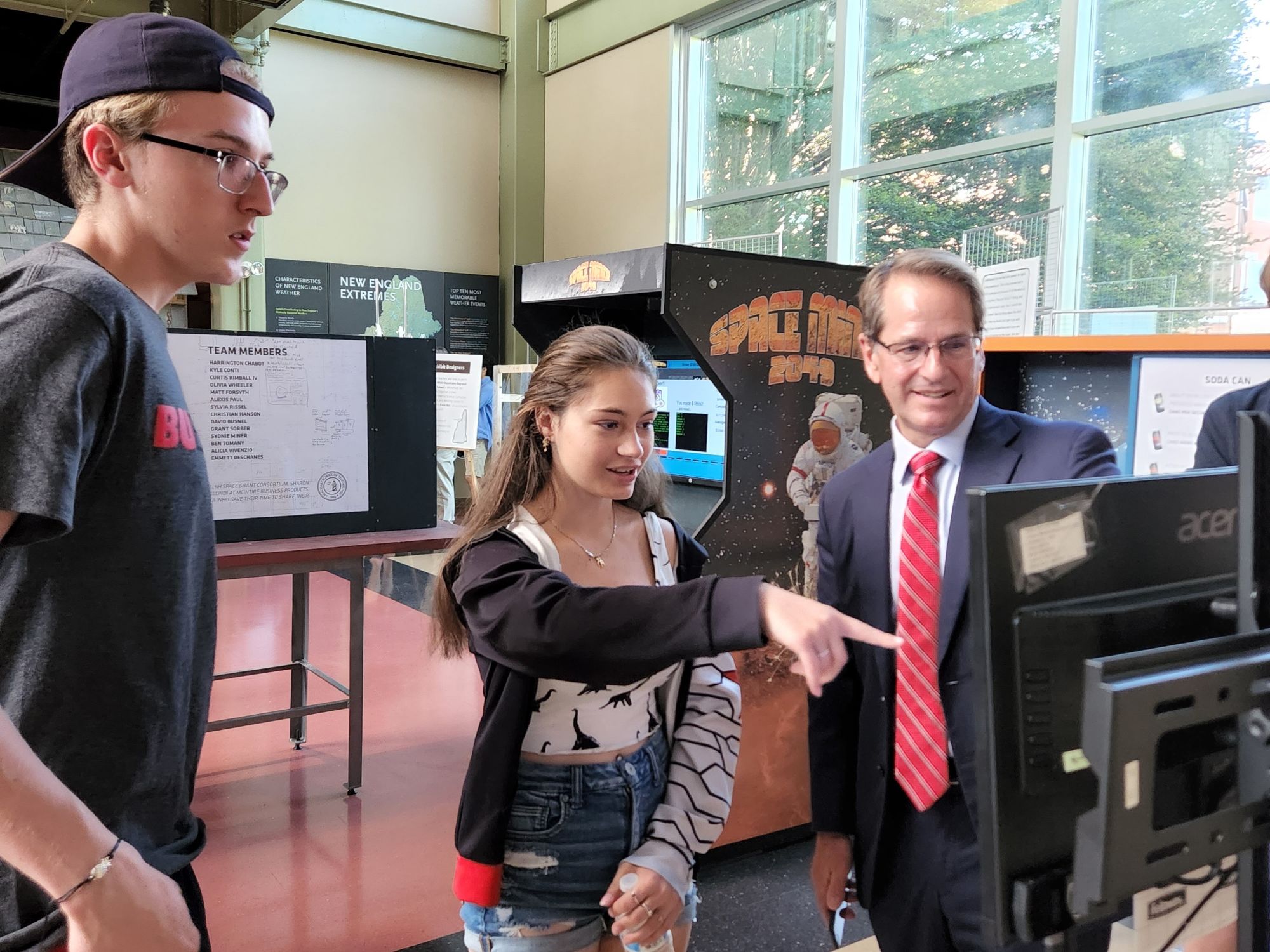 MSDC/Seacoast School of Technology student Olivia Wheeler explains a feature of the Power Sources in Space exhibit to Frank Edelblut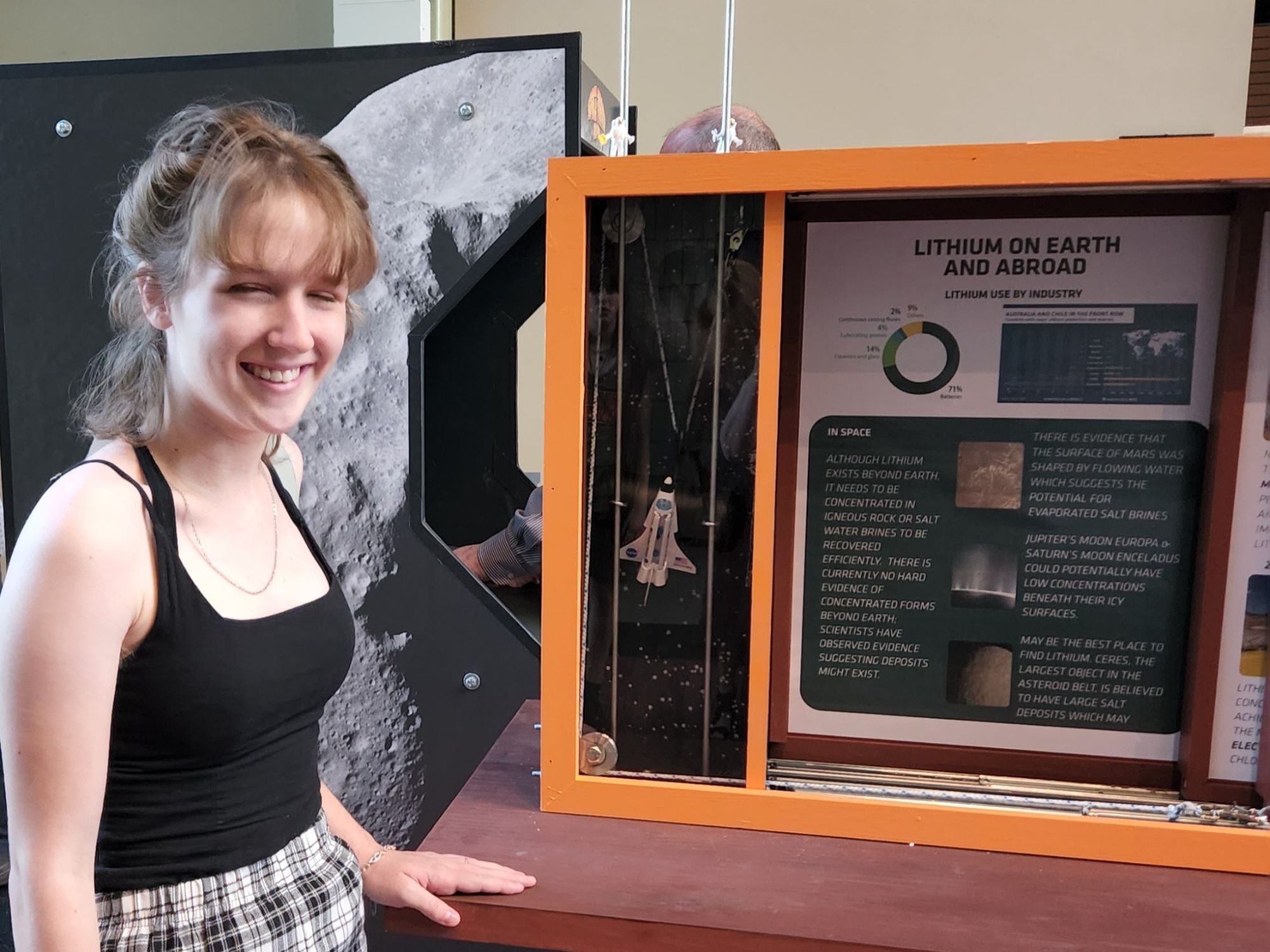 Seacoast School of Technology student Sylvia Miner by the Mining Lithium exhibit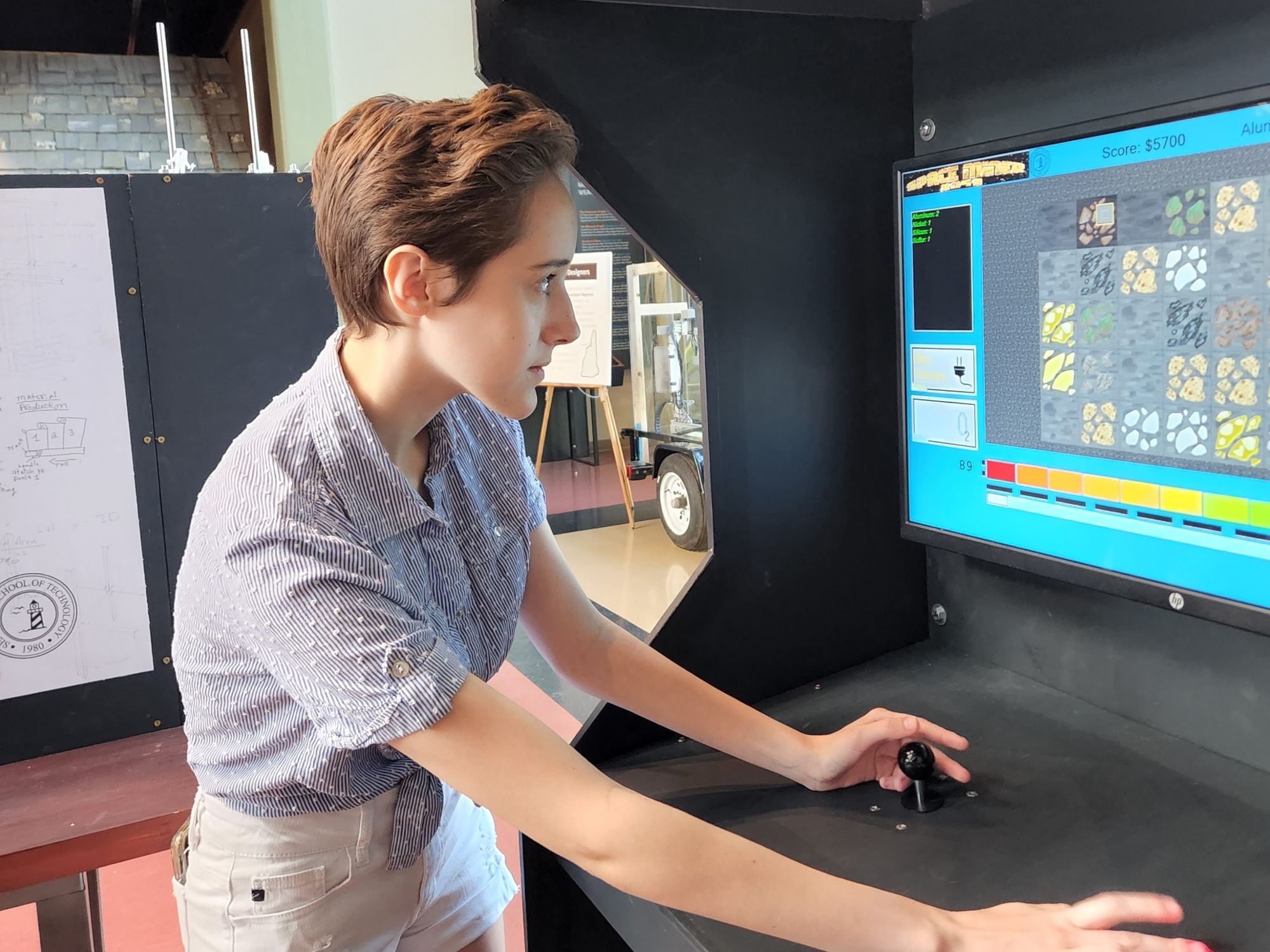 Seacoast School of Technology student Sylvia Russell operates the Space Miner 2049 game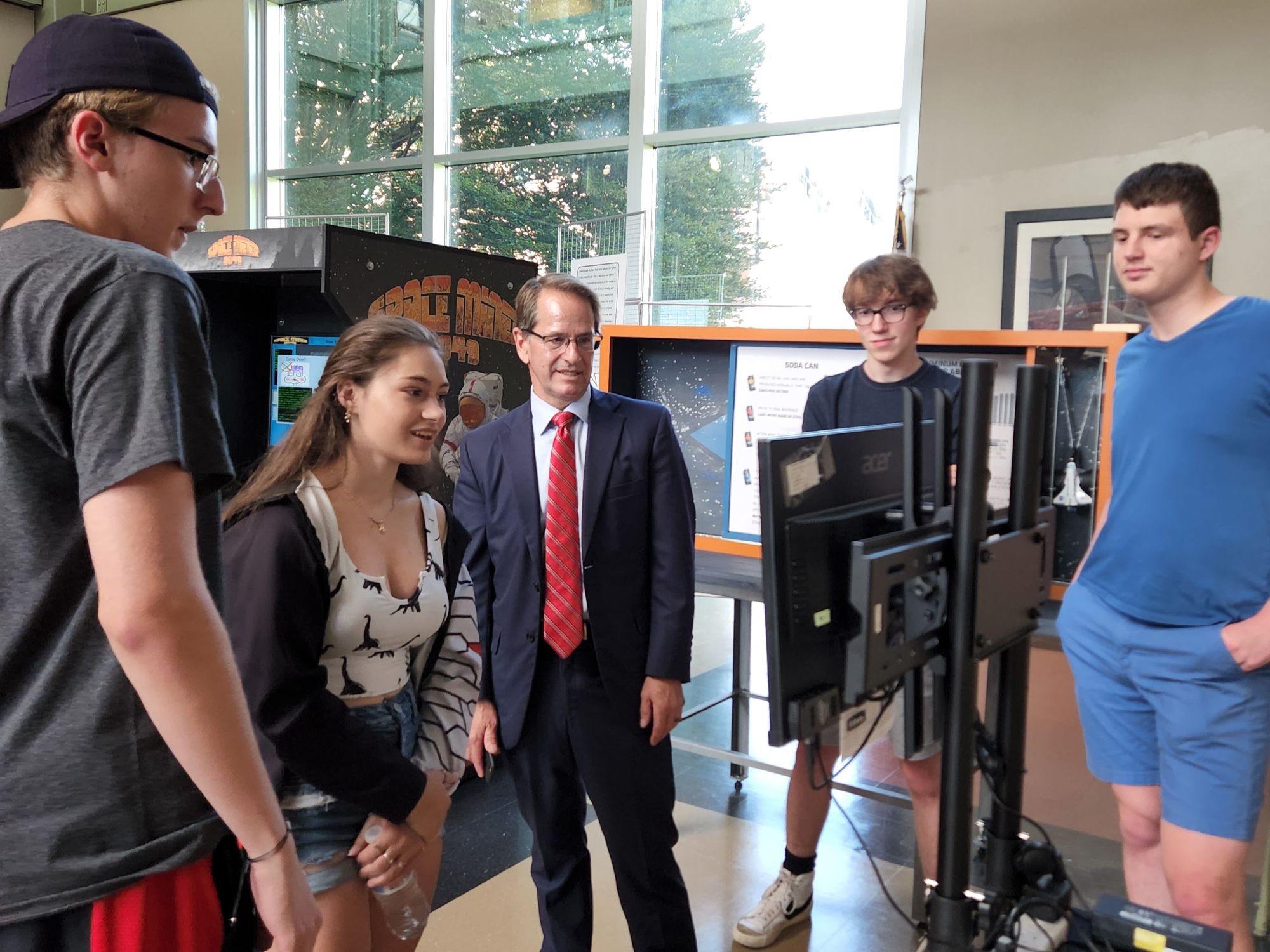 MSDC/SST students Christian Hanson, Olivia Wheeler, David Busnel, and Grant Sorber discuss programming the Power Sources in Space exhibit with Frank Edelblut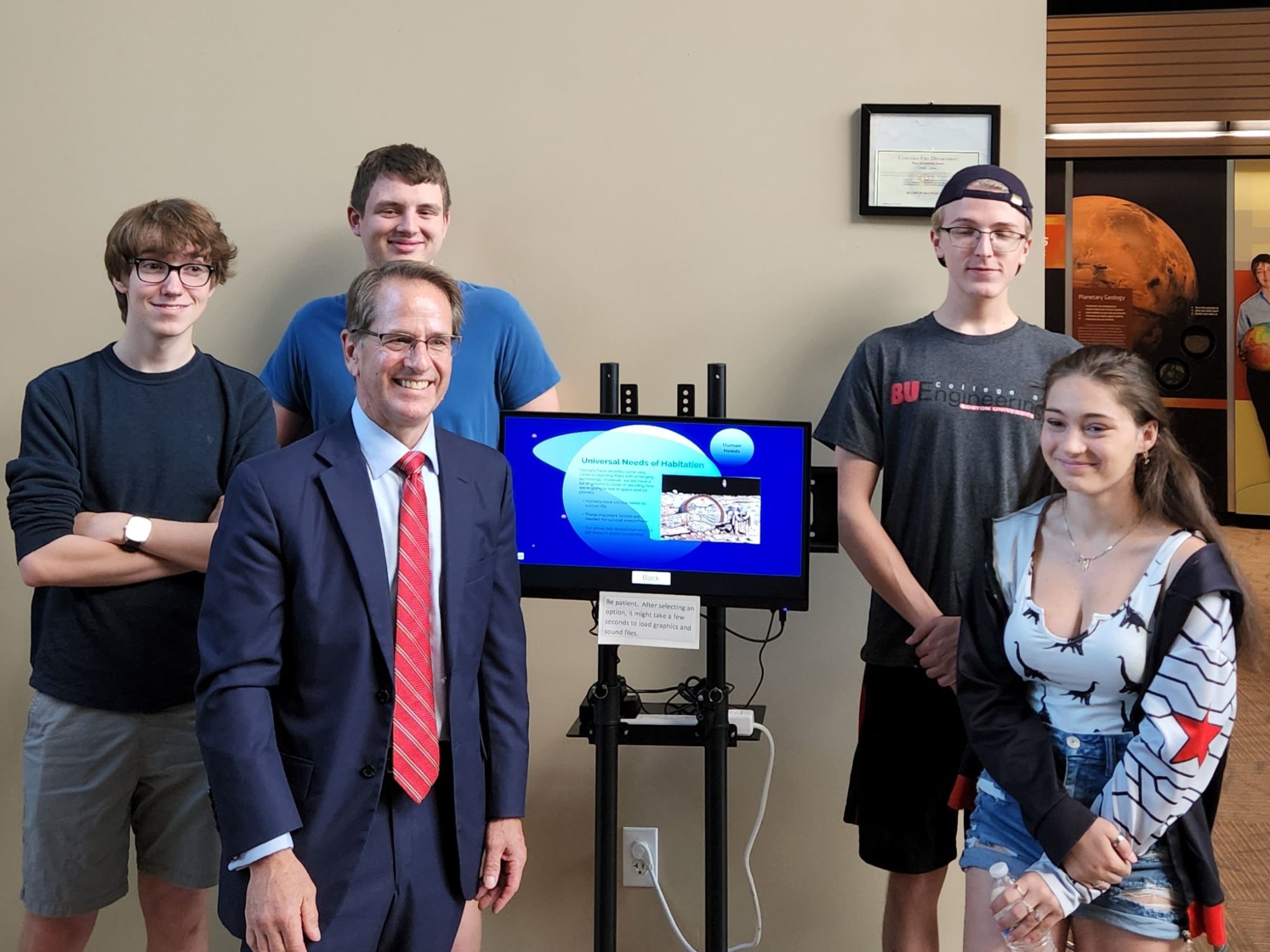 MSDC/SST students Dave Busnel, NH DOE Commissioner Frank Edelblut, Grant Sorber, Christian Hanson, and Olivia Wheeler